Cybercrime is growing and organizations around the world are increasingly vulnerable to them. As a corollary cybersecurity is one of the fastest-growing fields in technology. The demand for cybersecurity is greater than ever. However the sector is also suffering from talent gap. An estimated 3.5 million security professionals are in need.
Globally, women only make up about 25 percent of the cybersecurity professionals, a significant jump from 2017 when women accounted for only 11% of the cybersecurity workforce.
But in an industry facing a worker shortage of 3.5 million security professionals amid growing threats, this leaves a lot to be desired. A mere 25 percent of the workforce is still pretty dismal.
While lot has to be done to fully bridge the gender gap in cybersecurity, the growth that has occurred bears testimony to the fact that cybersecurity field can provide exciting new opportunities to the women.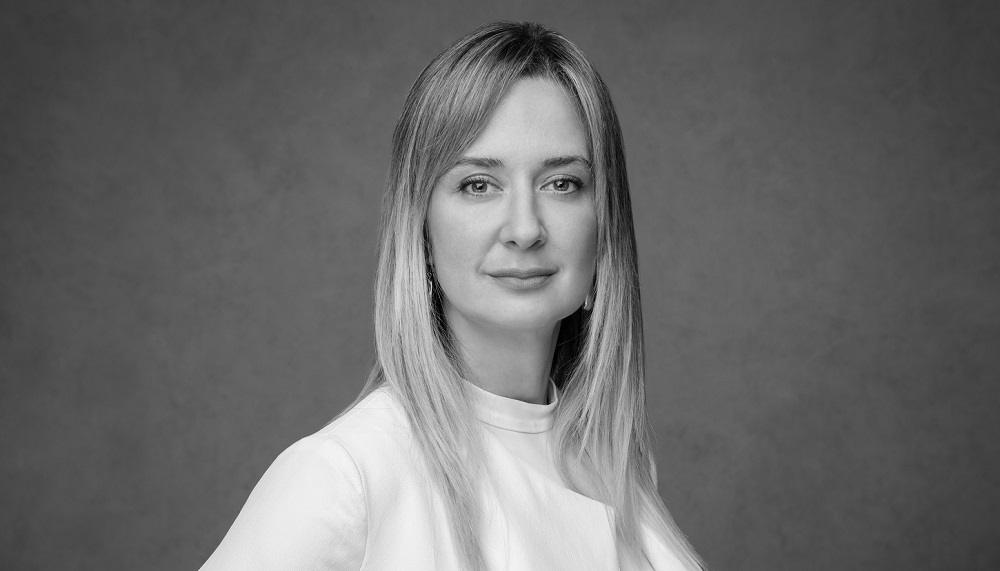 There is an increasing awareness of the significance of women in cybersecurity. The large players in the tech world like IBM and Google are making slow but steady advances towards shrinking the gender gap in work environments. It is because it has dawned on them that diversity is a key to identifying and resolving threats to company systems and data. "Diversity and inclusion are essential for driving innovation and success in the tech industry," says Maria Rousan- Regional Managing Director for the MENA at Port53.
As the cyber security sector is also suffering from talent gap and as mentioned earlier an estimated 3.5 million security professionals are in need.
Here women can come to the rescue of the cybersecurity sector.
However, women in cyber security still have a long way to go. "Women make up less than a third of the world's workforce in technology-related fields so we clearly have a long way to go," says Sivan Neumann of Check Point Software Technologies.
The cyber security challenges are compounded by a cybersecurity skills shortage. With Cyber threats on the rise, there remains a global skills gap that urgently needs addressing.
The need for cyber security has never been greater but cyber teams are woefully understaffed.
Status of Women in Cybersecurity
Women make up less than a third of the world's workforce in technology-related fields so we clearly have a long way to go. With all opportunities for growth for women in cybersecurity, there are certain adversities as well. Gender bias is a common workplace challenge for women. "Historically, women in tech make up a fairly small percentage of the workforce and even less so in the coveted C-suite. Gender bias in hiring practices to employment agreements are some of the biggest deterrents," says Kawther Haciane, IBM's Security Leader for Gulf, Levant and Pakistan.
As per the recent statistics, women in the MENA region are less likely to pursue technology-related fields in higher education, with only 27 per cent of STEM graduates being female. Women continue to face discrimination and unequal pay. The gender pay gap in the MENA region's technology sector is also significant, with women earning 23% less on average than their male counterparts, according to a study by Hays.
"As Port53's Regional Managing Director for the MENA, I acknowledge the improvement in women's status in tech but believe there is still a long way to go," say Maria Rousan from Port53.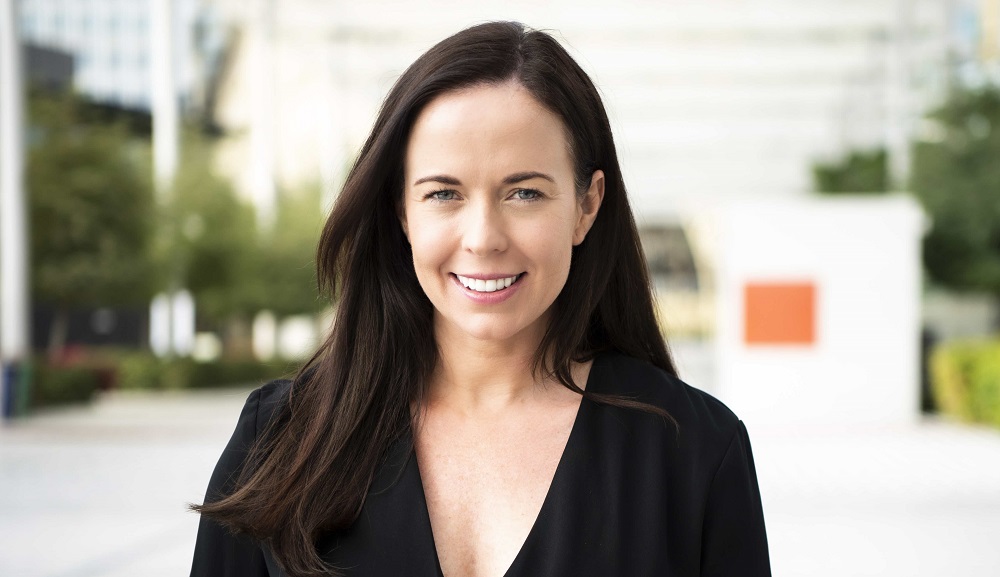 Lack of female role models
Importance of role models in the quest for gender diversity in the technology industry is there for everyone to see.
An often-cited issue is the lack of female role models. Lack of females in the sector makes them wary of entering the profession.
When women don't see themselves at the table, the stereotype that tech jobs are "just for men" gains ground. To have female role models in cyber security can go a long way in attracting more young women to the industry. Notwithstanding the low numbers of women in the cyber security workforce, there are quite a few standouts that can inspire women to enter the cyber security field and take up a role in cyber security.
The cyber security workforce is woefully lacking in diversity. Only 17% of the cybersecurity workforce are female. Lack of female representation is a key barrier to achieving a diverse workforce.
An increasing number of the Middle East women are opting for STEM (Science, technology, engineering, and mathematics) careers.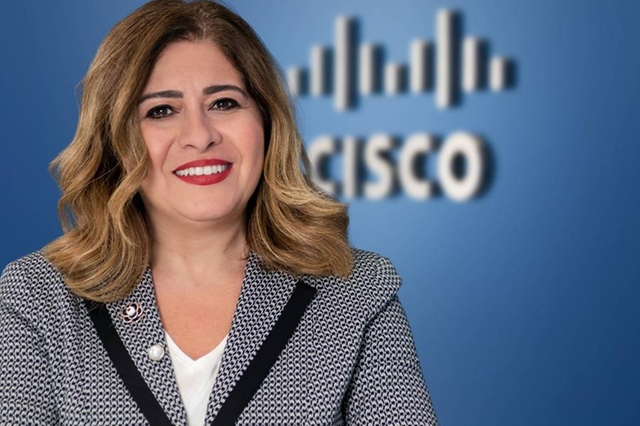 "While globally, it is estimated that women only hold 26% of technology roles, we do see positive movement for women here the Middle East," says Reem Asaad – Vice President, Cisco Middle East and Africa. "UNESCO figures show that 57% of STEM graduates in Arab countries are women – surpassing the global average of 28%."
"While women in Cyber security has been a global movement, it has only really gained momentum in the Middle East in recent years," says Nadia Zamouri, Territory Manager – META, Delinea.
"I have seen a positive progression in the trajectory of having women in technology at every level, from enter-level to positions of power," says Alaina Huysamen, Marketing Manager for Africa at Kaspersky. "The idea of gender equality and inclusivity, in terms of perceptions, skills, opportunity, is put into action and is steadily making waves across organizations."
IT and especially cybersecurity sector is suffering from serious shortage cybersecurity skills.
More women are also making fast career advances and making it to the C-suite. Organisations are making slow progress towards gender equality in the tech industry. "Closing the gender gap won't happen overnight. It's good that it is widely discussed, but after words we need actions," says Nadia Zamouri of Delinea.
Promoting women in tech
To promote women in tech in the MENA region, it is incumbent on the industry to take several steps. Maria Rousan at Port53, says, "At the outset, building an inclusive work environment, providing equal pay and opportunities for promotion should be uppermost in the minds of the companies."
"Secondly, there needs to be an emphasis on educating and training women in technology, providing mentorship programs, and developing a supportive community of female tech professionals. Lastly, policies should be implemented to reduce gender biases and encourage diversity in the hiring process," adds Maria Rousan.
"For hiring managers at cybersecurity organizations, I encourage that diversity and inclusion should be top of mind," says Nathalie Rivat of Fortinet.
Diversity helps organizations as different individuals bring their own approach to problem solving with different perspectives. Diversity is achieved by hiring different characters and it is greatly improved with gender diversity. The staff shortage we are facing is a huge concern. Hiring more women in cyber would bring diversity as well as help to address the global skills shortage.
There are many practical ways we can support the advancement of women in tech. "But as a start, women helping other women will make a difference. Female leaders hiring female talents and mentoring them in their journey is very important," says Fionnuala Morris, Vice President & Managing Director, Kyndryl Gulf, Levant & Pakistan. "We also have to foster open communications between our male colleagues and unearth unconscious bias, so that everyone is comfortable with talent hiring and progression for this to work and feel natural."
The industry should encourage women by investing in training programs and leading by example of execution and responsibility, which means positioning talented women in significant key positions.
Sivan Neumann from Check Point Software Technologies, says, "I'm sure that beyond occupational diversity, organizations will benefit much more from incorporating women in their organizations."
Reem Asaad of Cisco says, "To ensure inclusivity, we also need to see diversity in hiring boards, while including men in the equation is essential to creating pathways that advocate, support, and embrace women joining and thriving the world of technology."
Having women in leadership encourages more young women to consider careers in sectors that they wouldn't have otherwise. "Over the last 15 years, the Middle East cybersecurity market has undergone a significant, and beneficial advancement. More and more women are employed in commercial, technical and cybersecurity roles such as CISOs, Head of Information Security, and so on. This is really inspiring for all who want to join this industry as women are being empowered in the high-tech sector."
As mentioned above women still make up just 24% of the overall cyber workforce. One of the barriers for this is a lack of other female role models.
Overcoming challenges
How can women overcome these challenges?
Delinea has two pieces of advice to help you get started. Nadia Zamouri of Delinea says, "To all the women aspiring to work in this industry, my advice is to do it – get the support of your peers, and seek that seat at that table by showcasing your strengths, results, and values. I would also recommend they consider joining 'Women in Cybersecurity Middle East', a voluntary group which has a vision of building 'a strong, dependable, and increasing network of passionate female cyber security professionals in the Middle East and African countries' and has already scaled to over 300 members."
Secondly, she adds, "It is also worth seizing the many opportunities to enhance your skill set. Many universities in the UAE and in the wider Middle East region offer Bachelor of Science degrees in Cyber security. Other institutions like the SANS Institute offer great training options at different levels."
Kawther Haciane of IBM, advises those women will to break the cybersecurity field to be a team player, remember they earned your position, and never downplay your skills. She says, "Believe in your abilities and constantly work to improve them, whether through additional study or learning from peers and mentors."
People of different backgrounds, genders, education and skills bring a wealth of creativity and new ideas leading to profit and growth.
Increasing the number of the women willing to join the cybersecurity sector requires clear direction. There needs to be greater awareness about ways to break into the cybersecurity industry. Cybersecurity is a rewarding career that women shouldn't be missing out on.
International Women's Day
International Women's Day is an important event that celebrates the accomplishments of women and allows others to stand up with them.
"International Women's Day is a very important platform for the world to recognize the accomplishments of women, raise awareness on gender inequities in the workplace, and in this very particular place, look more closely at the role of women in tech," says Kawther Haciane.
Bottom-line
There are few women working in the field of cybersecurity. There is a need for more women to join the ranks of the cybersecurity workforce.