With a significant increase in cyberattacks which is evident to even a layman that the industry is going through a cyber-pandemic while tackling a bio pandemic. The question is how the trend has changed throughout 2020 in the cybercrime industry.
This is now news that the COVID-19 pandemic has created a memorable unprecedented cycle of events to the world which has altered the lives of billions of people one way or the other. But apart from the normal impact on society, there is an extraordinary difference made by the pandemic in the cybercrime industry. A set of unique cybercrime-related circumstances has affected society and businesses alike.
Here, I will try to shed light and analyze the COVID-19 pandemic from the cybercrime perspective and highlight the kind of trends in cyberattacks experienced in the UAE market during 2020. Research shows that in normal cases the modus-operandi of the cyber attackers were the same with phishing emails and identity theft through these emails.
There was increased anxiety related to the pandemic which heightened the likelihood of cyberattacks. The major kinds of cyber-attacks during 2020 was COVID related. "During COVID-19 many people are doing COVID-19 tests which is a great opportunity for cybercriminals, and they are using baits like sending fake online results URLs to users which redirect to another page to collect personal information," says Shahab Uddin, Group – IT Infrastructure & Security Manager, Ittihad International Investment.
This is one of the trends mentioned by all the IT heads of the industry. Krishan Kant Srivastava, IT Head Infrastructure Services, Landmark Hospitality says that social engineering attacks are increasing now. "Presently phishing email attacks are popular with the information regarding COVID, its precautions and even ransomware attacks. These emails are pretending to be from the government or other trusted sources. These emails also ask the customers to download certain applications or documents to find out the COVID test results or additional information related to COVID. Social engineering attacks are one of the most popular trends right now." he added.
Identity theft was also one of the prominent ways of attack. But not just any kind of identity theft. Srivastava gave an insight into how attackers use employee credentials to send emails to customers or clients asking for company data or payment for products or services using a stolen identity. "When someone's office credentials are compromised, attackers are sending emails to customers or clients on the employee's identity. This kind of identity theft is also a new trend. They might also respell the email id of the employee in a subtle way." he said.
Dominant technology 
With almost all industries undergoing a digital transformation, cybersecurity dominates the priority of every organization while trying to adapt to this pandemic scenario. The identities of employees and the devices of remote workers are the ones under the spotlight for cyber-attacks. Zero Trust Security is the prime technology that was designed and is adapted the most during these uncertain times. These attackers were prompt in finding new threats when a massive employee base started remote working.
"Office environments are always more secure as they are following all the IT security compliance which is also a closed and secure network. But security is less with the remote working environment. Even if employees are using an official computer system (which might contain an anti-virus), the internet connection may not be secure enough with proper firewall or security compliance. Also, if employees are using personal devices which is not fully protected then office credentials could be compromised. Hence there is an increased chance for intrusion here," said Srivastava.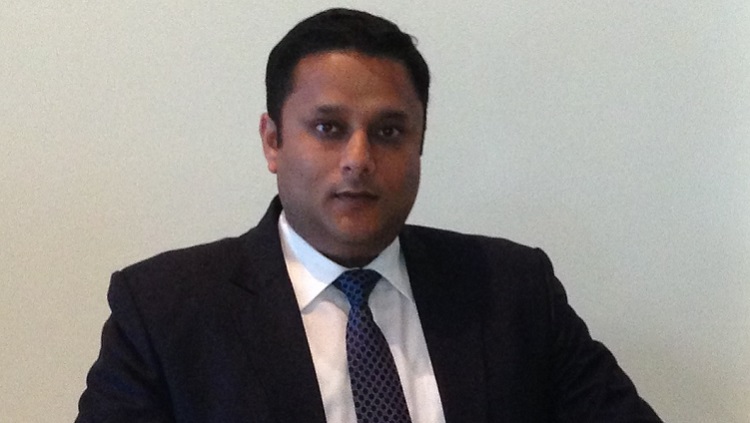 Guiding facts 
Researchers say that the global cybersecurity market is currently worth $173 billion and is expected to grow to $270 billion by 2026. Businesses started seeing the massive increase in cyberattacks as a serious threat hence shows that by 2026, more than a third of the companies will spend money on externally managed security services.
Uddin elaborated on how organizations were allowing remote access to the legacy business application for hand-picked users with fewer security layers on such access, but post-pandemic organization are accepting to allow more and more remote access for such business applications with more investment on cyber-security for better monitoring, control and business continuity because the situation demands to business use in post-pandemic.
In the UAE market, there were a lot of ransomware attacks during this pandemic time. Surveys showed that over 49% of organizations in the UAE went under some kind of ransomware attack in 2020. Many organizations later came to the realization that even after paying the ransom, the total cost of recovery almost doubles. Other than the ransomware attack UAE saw a data encryption attack of approximately 73%.
With an immense increase in cyber-attacks, organizations are being alerted of the situation and have increased their spending on cybersecurity. Security leaders are also coming up with better technologies to tackle these attacks. But, are the attackers getting smarter and better at their game? We need to have a look into that as well.